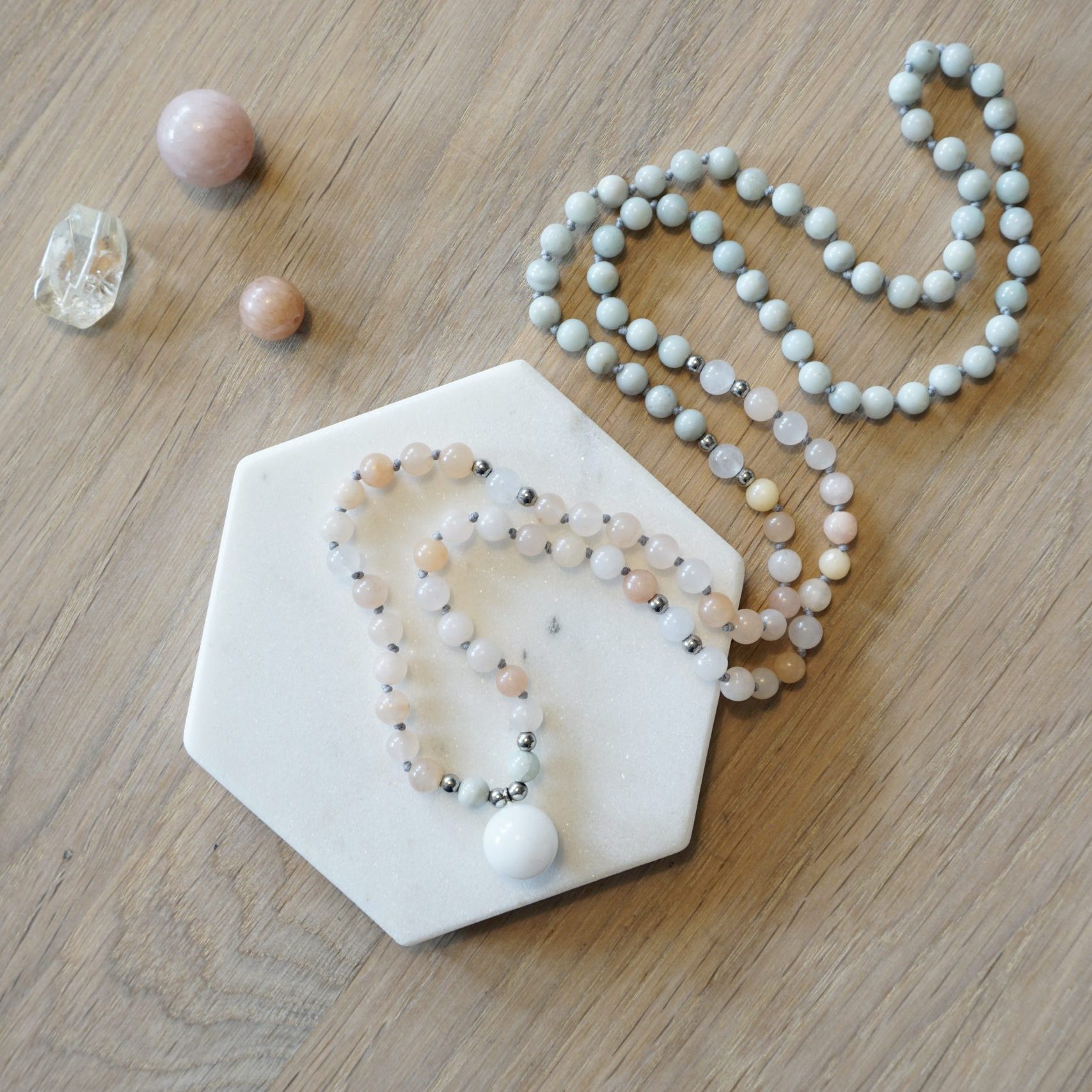 Green amazonite and matte pink aventurine
Amazonite and pink aventurine 6mm mala, complete with a snow quartz guru bead & stainless steel spacer beads for maximum durability

599 SEK
⟡ Hand knotted 108 bead mala, made with waxed cotton thread for lasting wear
⟡ This mala is made with carefully selected 6mm beads, with a 14mm snow quartz guru bead
⟡ Made with stainless steel spacer beads for long lasting beauty

All malas are infused with very pure and harmonizing energy through a special creation process, resulting in a very high vibration, healing energy necklace. You can read more about this below!
Green amazonite is said to increase creativity, calm the nervous system and protect against negative energy in the environment

Pink aventurine is known for its harmonizing properties, it's said to help its bearer feel calm, inspired and positive, worn to increase positivity, luck and creativity

Snow quartz is said to increase joy and clarity, it holds qualities such as innocence and appreciation, worn to increase intuition, connect with the higher consciousness and for emotional support
So what's my secret behind the harmonizing & pure energy of these necklaces?
All gemstones and beads in these malas are infused with pure quantum energy!

Besides the natural healing properties of each carefully selected gemstone, these malas have been made with an added infusion of harmonizing quantum energy, resulting in healing gemstone malas that provides its wearer with pure energy for years to come!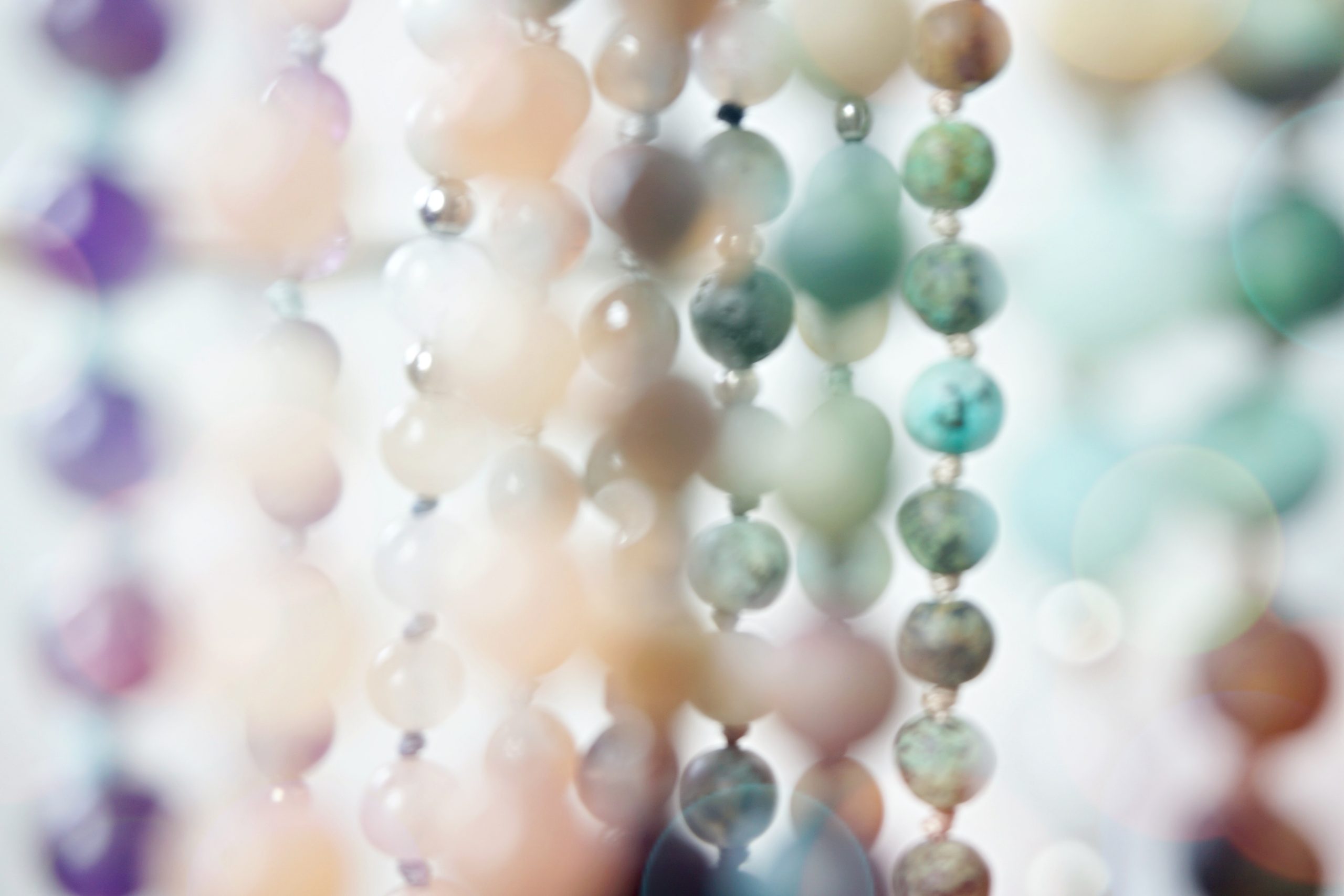 Do you want to see more of my high quality gemstone malas?
Follow Malas by Starlight Inspiration on Instagram for more updates & new malas!